Claim! is a light deduction and bluffing card game for 2-4 players. Each player is a prospector mining for gold and trying to strike it rich! You'll sluice the river and mine the caves in search of the Golden Nugget, but other prospectors will try to steal and hide the elusive Nugget for themselves. Whoever holds onto the Golden Nugget at the end of the game wins!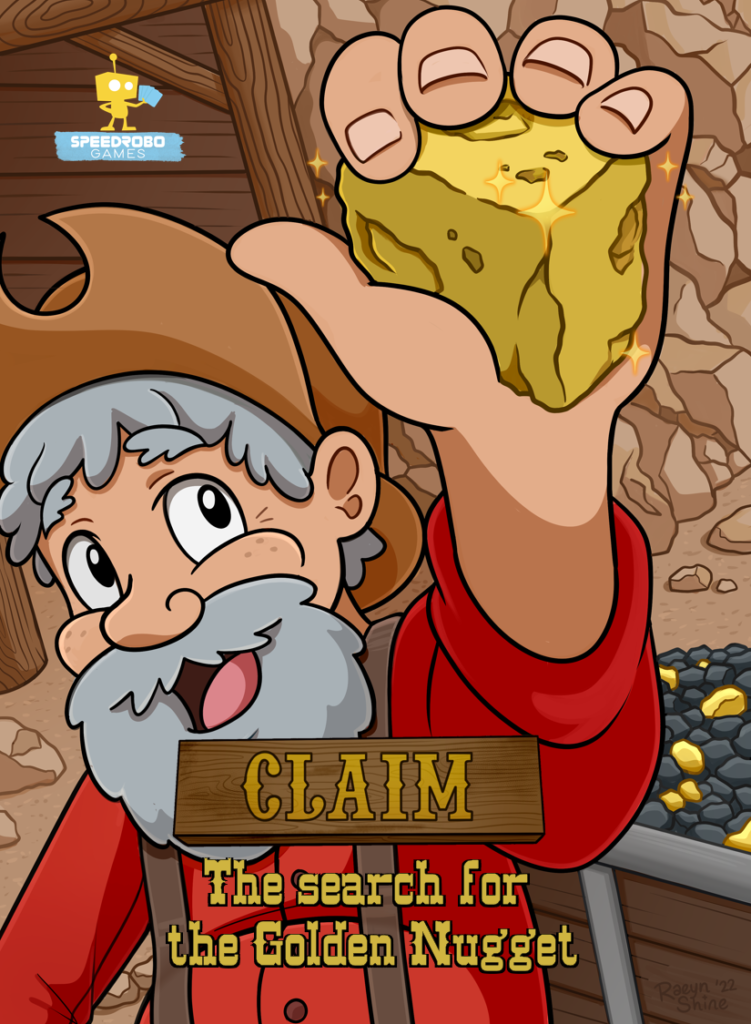 First released in 2015, Claim! saw a successful kickstarter run, several glowing reviews, and a graceful first outing. Now, in 2022, Claim! is back and better than ever. All new artwork from Raeyn Shine, brand new mechanics from Speedrobo and Mustache Jimmy, and 100% made in the USA!
Each copy of Claim! will come with all the cards your remember from the first edition, as well as the all new Prospector cards! At the start of the game, each player will de dealt one of the 4 Prospectors. This card will give the player a unique super power that will last the entire game and power up some of the cards they play!